Welcoming Tom Weis to CT Darnell Construction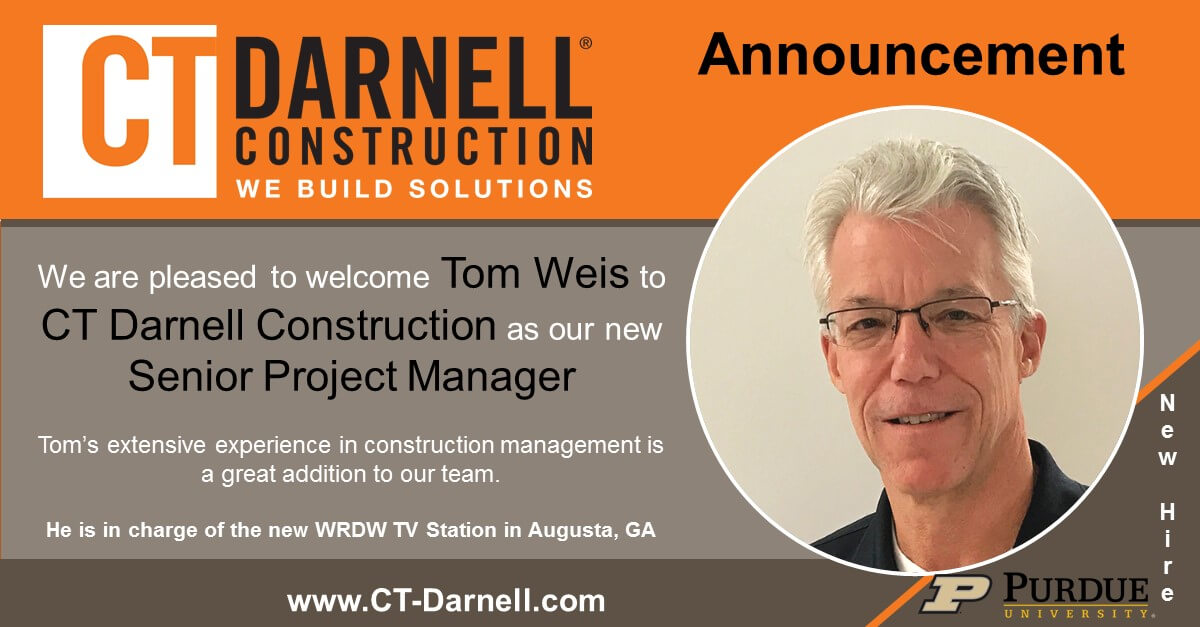 We are very pleased to announce that Tom Weis has joined CT Darnell Construction as the Senior Project Manager. He is in charge of the new WRDW TV Station/Gray Television in Augusta, GA.
Tom Weis started his commercial construction career almost 40 years ago working alongside his family as a project manager and estimator.  Tom spent 17 years working for the family business before striking out on his own as an Owner Representative at the request of a long-term client.  The planned medical office campus for Community Hospital of Anderson, Indiana had a need for someone to serve as an overall coordinator for the development and construction and Tom was asked to take on this role.  Upon completion of this three-year project, Tom served as project manager for a variety of projects including, higher education, medical, K-12 and luxury high-rise apartments.  Many of Tom's projects have been delivered through a Construction Manager-at-Risk delivery method.  Tom's naturally calm demeanor and attention to detail serves him well in this fast-paced and sometimes demanding industry!