CT Darnell Construction Welcomes Ryan Smith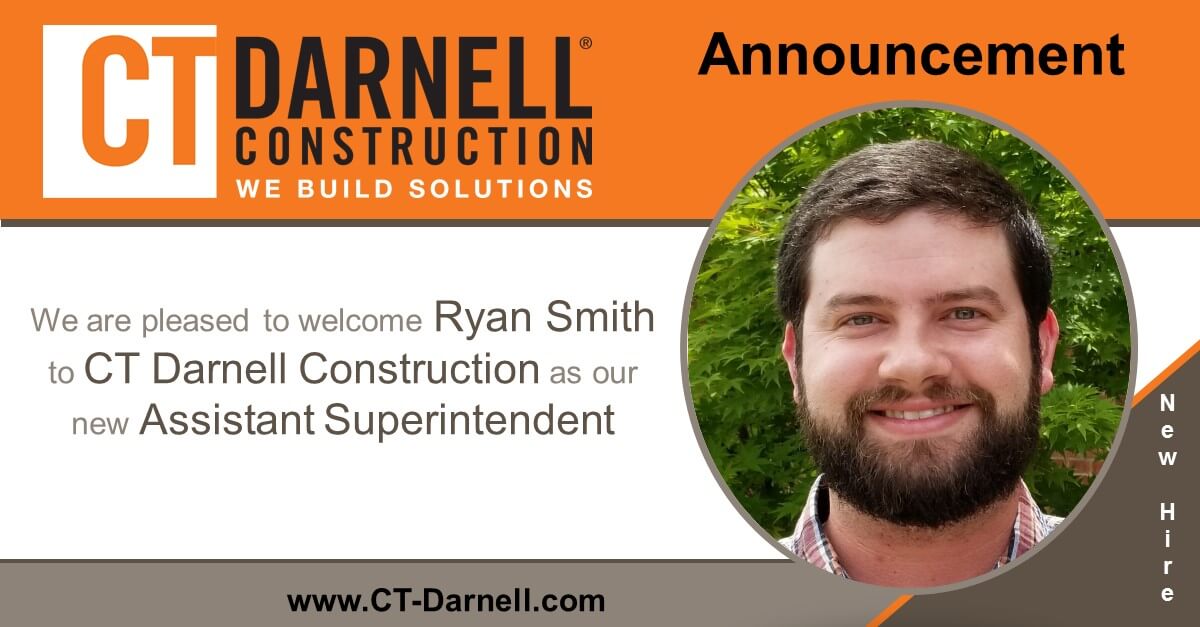 We are pleased to announce that Ryan Smith has joined CT Darnell Construction as our new Assistant Superintendent. Ryan will lead safety orientations and tracking of all field personnel, assist the project superintendent with subcontractor coordination, daily reporting, quality monitoring and documentation, site safety and security for the WRDW TV Station project in Augusta, GA.
Ryan started out his career in the Landscape/ Hardscape industry while finishing his degree at Kennesaw State. Ryan managed various landscape projects for industrial parks, office subdivisions, and distribution facilities. While Ryan enjoyed the landscape business, he realized that his true calling was commercial construction and  he wanted to get back in the field building larger projects. He landed in the healthcare industry, working as an assistant superintendent. He supported various projects through management of quality control/ quality assurance, daily reporting, leading weekly project team meetings, monitoring safety, coordination with authorities having jurisdiction and tracking materials per ROJ dates. Ryan is also very tech "savvy" and has been an instrumental in aiding CT Darnell's implementation of PlanGrid.